DIGITUS Plug&View NVR (329886 / DN-16150)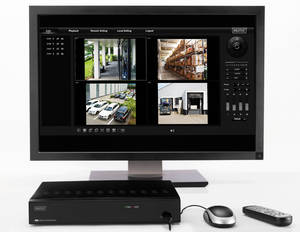 The DIGITUS® Plug&View NVR is a network video recorder, recording, storing and displaying live images from up to four Plug&View cameras simultaneously on a monitor or flat screen TV. The unobtrusive device is a convenient and innovative addition to the Plug&View system.

The recorder can be set up as quickly and easily as the Plug&View cameras by scanning the QR code. It automatically detects up to four Plug&View cameras integrated in the network and is immediately operational. Thanks to its HD video interface the camera images can be displayed on a monitor or any modern flat screen TV. With the DIGITUS® Recorder app you can see the live camera images and recordings of your NVR on your smartphone or tablet anywhere and at any time.