DIGITUS Plug&View Cameras Overview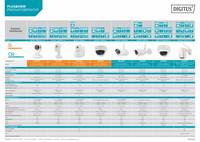 Here you get an overview about all available IP camera models and the right accessories.
You want to compare any model in detail?
Good idea. Here you can find the full technical overview as a PDF document. Alle Kameramodelle sind aufgeführt und Sie können die technischen Daten direkt mtieinander vergleichen.
You want to check all IP camera models?
If you want to check all IP outdoor- and indoor camera models of DIGITUS® Plug&View.
Network Video Recorder - view and record live pictures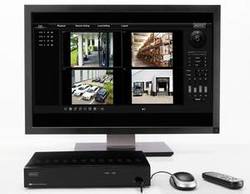 The DIGITUS® Plug&View NVR is a network video recorder, recording, storing and displaying live images from up to four Plug&View cameras simultaneously on a monitor or flat screen TV. The unobtrusive device is a convenient and innovative addition to the Plug&View system.